Bundle Contents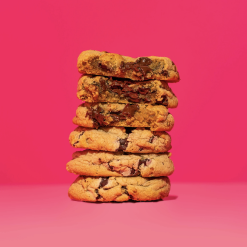 Chocolate Chip Dozen
12 cookies
Our chocolate chip cookie lives up to the hype of its name. It's the perfect soft and gooey treat! 25% of this cookie consists of delicious dark chocolate chips.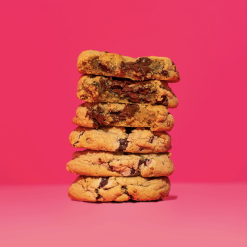 Mystery Half Dozen
6 cookies
The best thing about a box of Wunderkeks mystery half dozen is that you never know what you're going to get!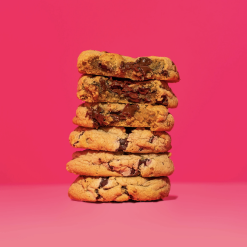 Pompom Explosion
Hundreds of fluffy and soft rainbow pom poms in the box with your order. Guaranteed to put a smile on even the saddest grump's face.
Product Overview
Sure, you can send out a box of cookies, but for the full effect, bundle a ton of fun extras!
(You'll be able to add a gift message at checkout)
Get the whole bundle together for a 15% discount!
Features
Made in a kitchen,
not a factory

Cookies just like
grandma used to make

No premixes, no trans-fats,
no preservatives